Online Auctions and Raffles
We recently launched our new Online Auction and Raffle program, which will feature various opportunities to support the Keystone Elk Country Alliance from the comfort of your home. We continue to move forward and are constantly looking for ways to enhance our supporters experience, with any of our fundraising programs.  While our main goal of fundraising is to raise money for Elk Country, we have a lot of fun doing it!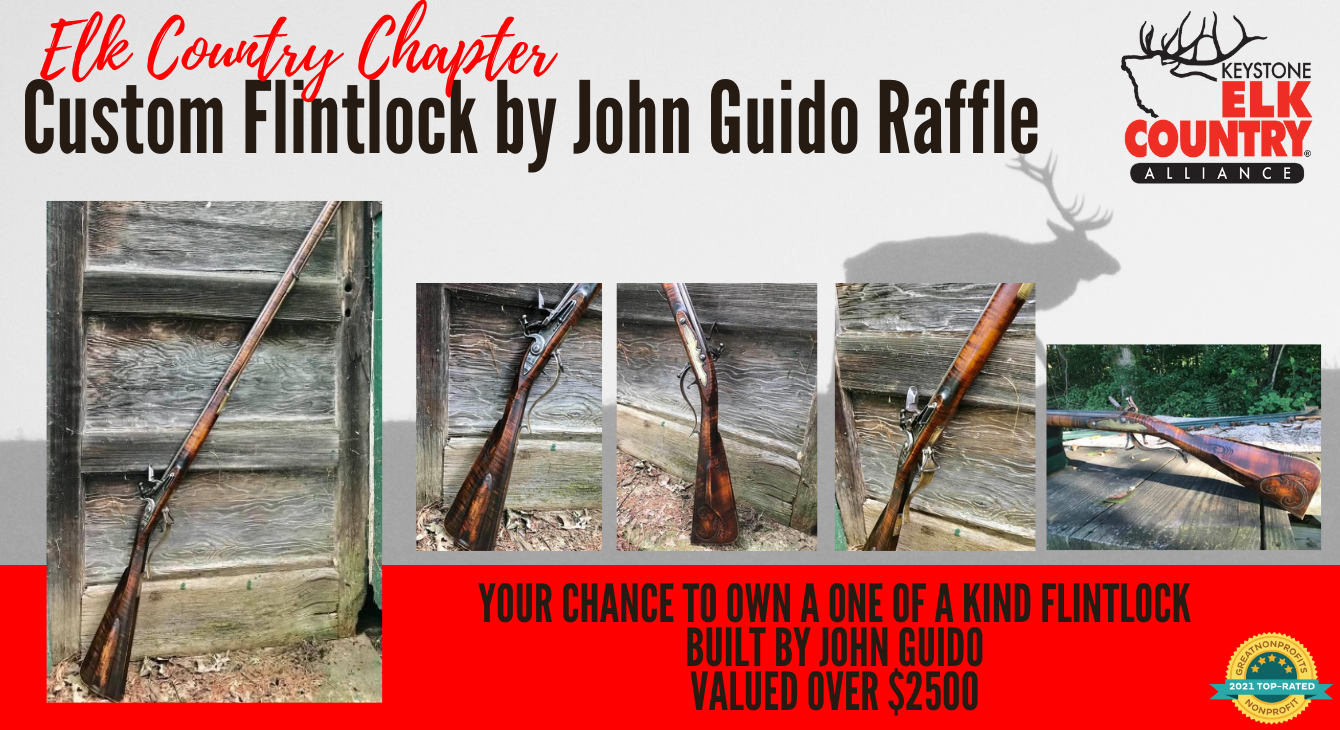 Elk Country Chapter Online Raffle
Your chance at a custom, one of a kind flintlock!
Custom flintlock builder, John Guido, was born and raised in Clearfield County Pennsylvania. He now resides in Virginia, and had spent 30 years as a Farrier. In 2013, he had hand and elbow surgery, and when recovering he decided to build a long rifle. That gun started his obsession with flintlocks. He has been mentored by some of the best builders and with his background with metal and wood it came very naturally to him.  John's guns are built for hunting and they've taken everything from deer to turkeys and even antelope. He builds rifle and smooth bores with a patina that makes the guns look like a museum survivor. These guns will quickly become your favorite weapon with a historical feel and a new challenge.
The winner of this rifle will have the opportunity to choose between a handcrafted rifled flintlock built for the Elk Country Banquet OR to have a fully customized flintlock built to their personal preferences by John.  The custom built long gun would fall within John's specifications of his traditional flintlocks.  The winner of this flintlock will be drawn at the annual Elk Country Chapter Conservation Banquet held at the Elk Country Visitor Center on Saturday May 21st, 2022.  Winner does not need to be present to win.  The winner will be contacted directly by the chapter following the drawing.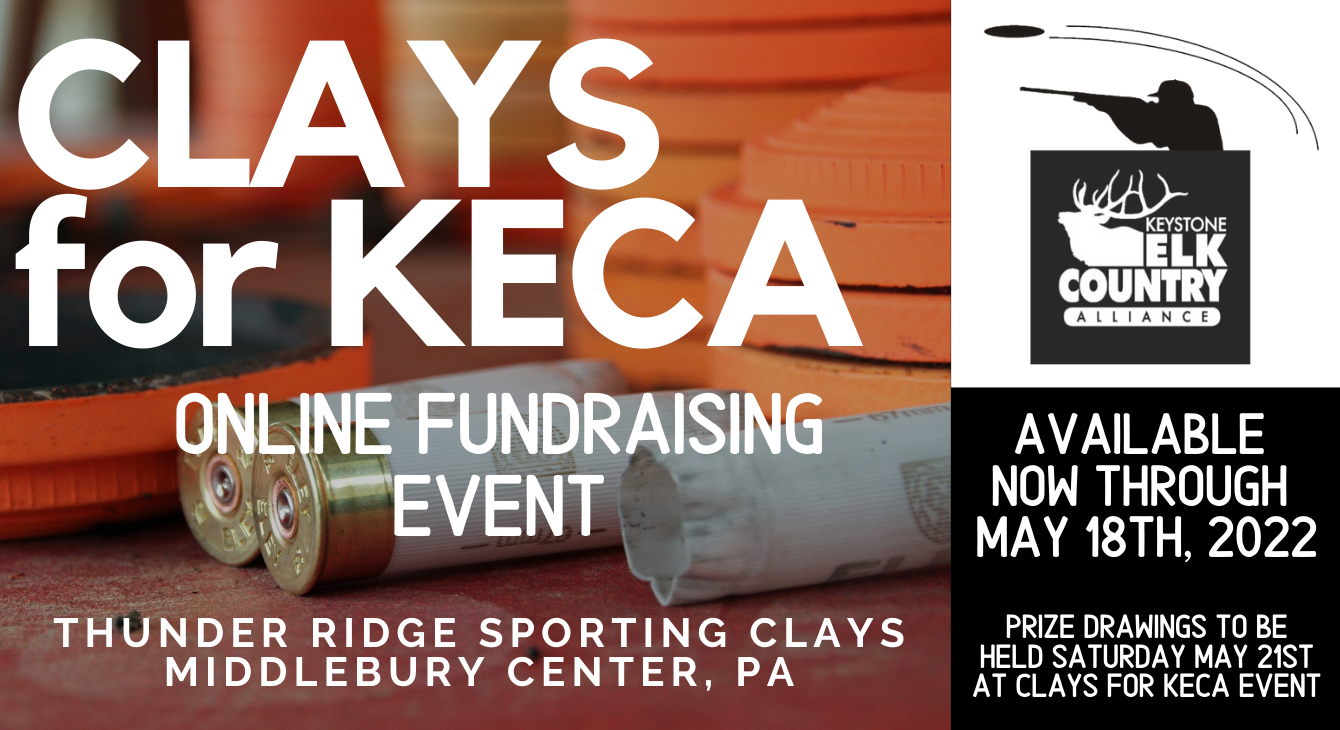 Clays for KECA Online Fundraiser
Your chance to participate in exciting raffles AND bid on some amazing EXCLUSIVE Elk Country items including a 2 Night stay at the Elk Mountain Homestead, a Private Horse Drawn Wagon Ride, and an Elk Calf Roundup Adventure for two!   The raffles and auction items are open NOW and will close at 9PM on Wednesday May 18th.  All drawing of prizes will be at the Clays for KECA shoot on Saturday May 21st at Thunder Ridge Sporting Clays in Middlebury Center, PA.  All Auction bidding concludes at the end of the Online Fundraiser, Wednesday May 18th at 9PM.  Winners of auction items will be notified within 24 hours of the close of the auction. For more information on the Clays for KECA Fundraiser Event Click Here