Terry Bryant, Chairman
Terry is the Broker/Owner of Penn Oak Realty, Inc. in Wellsboro, Pennsylvania, where he and his family currently reside. He grew up fishing and hunting in Tioga County and can be found most weekends on his tractor cultivating his land for the wildlife.
Terry and his wife Sheila are both Life members of KECA – Terry is life member #14! He has been an active part of the Keystone Elk Country Alliance since the purchase of the property for the Visitor Center. He has been involved on his local banquet committee – Pine Creek Chapter – since the chapter began.  Terry previously served as a KECA board member for 6 years. Terry also serves as the Finance Chair and is enthusiastic for the future of Keystone Elk Country Alliance.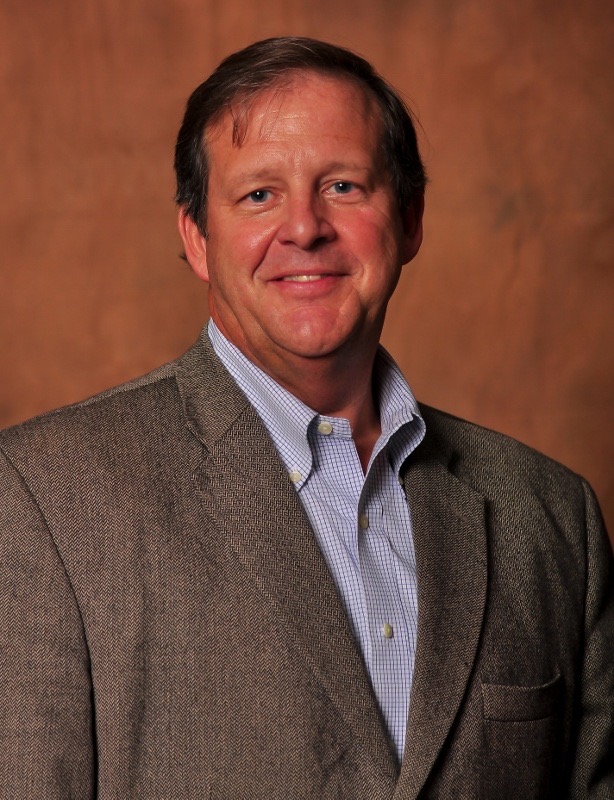 David Spigelmyer, Vice Chairman
David is the President of Reliable Energy Consulting, a new consulting practice established to support those active in Pennsylvania's growing energy sector.  Dave has more than 38 years of active service in the natural gas industry having worked in key leadership positions in Pennsylvania, New York, West Virginia, Ohio and Washington, DC.  He previously served as the President of the Marcellus Shale Coalition.  He was also a founding Board member of KECA and has served many other community organizations.
Dave grew up in DuBois, PA and is a 1982 graduate of Penn State University.  He and his wife Francie reside in Cranberry township, PA.    They have two children.
Tina Sabados, Treasurer
Tina has been a member of Keystone Elk Country Alliance since 2016and became a life member in 2017.  She has served the organization as Co-Treasurer for the Ah' Tic chapter since 2017.  Tina became Treasurer in December of 2020.
After graduating from the Pittsburgh Area School District in 1985, she advanced her education and attained a degree in Corrections Administration.  Through continuing education program at Point Park College, and further pursued courses in business administration and accounting.  Tina is employed by H&R Block for 20 years, serving on both the Franchise and Company side of the organization.  She served as management for 10 years and a Franchise Owner for 10 years.
My husband Mike, also a KECA life member, and I have been married for 30 years.  We are blessed to have two grown children and two grandchildren along with a Labrador Retriever, Shiloh.  We enjoy spending time in Elk Country seeking elk and exploring the great outdoors.
Rick Trude, Secretary
Rick Trude was born and raised in Keewaydin, PA. Graduated from Clearfield Area High School and received an electrical degree from DuBois School of Trades. In 1996 he formed Precision Installations, Inc., an electrical company specializing in Control and Building Automation Systems and is the President/CEO.
Growing up in elk country, he has always had an interest in elk. As he got older that interest has turned into a passion and need to see them prosper here in PA. Rick went on his first elk hunt in 1992, and continues to pursue them out west with bow and arrow.
Rick founded the KECA Clinton County Chapter in 2011, where he has been the chapter chair. Rick and his family are all Life Member, with his Grandson James becoming a Life Member before the age of one!
He and his wife Christa, reside on their farm in Mill Hall, PA.
Randy E. Schmidt, Board
Randy Schmidt, DuBois, Pa. has been a member of the Keystone Elk Country Alliance Board of Directors since 2018 and first joined the Keystone Elk Country Alliance as a member in 2012 and has served the organization as the Ah'tic Chapter as Chapter Co-Chair since chartered in 2016.
Schmidt retired in 2020 as the Director of Transportation for the DuBois Area School District after 13 years.He is a past member of the DuBois City Council since 2002 and as is the former Mayor of DuBois in 2020, a 1974 graduate of DuBois Area High School and brings 45 years of logistic management experience to the KECA Board of Directors. He is a past member of the DuBois City Council and serves as Vice President of Council. He also is a Life member of the DuBois Volunteer Fire Department of 44 years and held the position of Fire Chief for the City of DuBois in 1991, 1992, & 2000.
Randy and his wife Donna, also a KECA life Member has been married for 11 years and have four grown children, seven grandchildren, and their boxer pup Luke. They enjoy spending their time in the outdoors in the heart of Pennsylvania. Elk Country.
Jerry Regan, Board
Jerry is no stranger to Elk Country and has been hunting and hiking Dent's Run and the Allegheny Mountains for the last 25 years with his good friend and board chairman Scott Dunkelberger. He has been working in wildlife conservation over the last 16 years and created a nationally award winning magazine Pennsylvania Wildlife. Currently Jerry is working as the Director of Major Gifts for Penn State University and served as the president for the Wildlife for Everyone Foundation and Hawk Mountain Sanctuary. He led several capital projects including a fully accessible trail to the South Lookout at Hawk Mountain which was recognized in 2017 as the best accessible trail in the country by the American Trails Association. Jerry worked with a passionate group of volunteers in building the Ned Smith Center for Nature and Art in Millersburg, PA and spent 10 years at Cornell University as the Deputy Director of the Johnson Museum of Art. He is a graduate of Shippensburg University and resides with his wife Janice and two sons Michael and Kevin in State College, PA.
Robert Bolt, Board
Bob Bolt is a 1969 graduate from Lower Burrell, Pa., 1973 graduate from Slippery Rock University, and graduate work from Penn State University. He is a retired teacher from the St. Marys Area School District and a retired Deputy from the Pennsylvania Game Commission. Bob taught for 35 years and has been a volunteer at the Elk Country Visitor Center since it opened in 2010 and is a lifetime member of the Keystone Elk Country Alliance.  Bob also serves on the KECA Con Ed Committee.
Bob and his wife Joanne live in Kersey Pa. and have 1 son, Jason.
Charles Rosamilia, Board
Charles Rosamilia, Jr. was born in Renova, Pennsylvania and received his Bachelor's Degree from Lock Haven University and his Law Degree from Duquesne University School of Law.  He is Senior Partner in the Lock Haven Law Firm of Rosamilia, Brungard, & Rosamilia.  Charles Rosamilia served 10 years on the Keystone Central School Board, including a term as President. He currently serves as a Board Member of the Kettle Creek Watershed.
When he is not working, he can be found planting food plots at his farm or Leidy Camp property, which he hunts with his three sons and grandchildren.  Charles Rosamilia lives in Lock Haven with his wife of 42 years, Bonnie.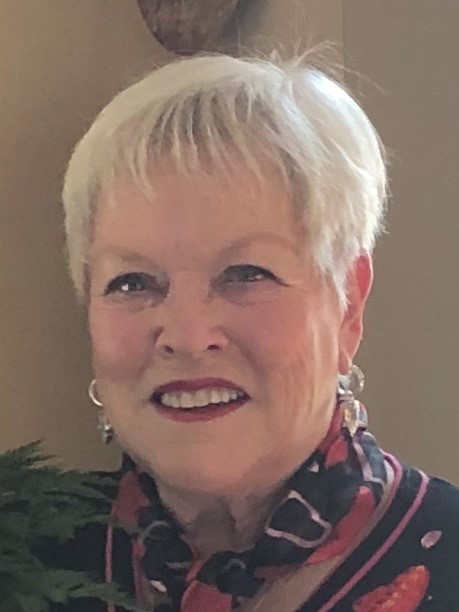 Janet Nyce, Board
Janet and Jim have been hunting together for 57 years.  They have traveled all over the country, Canada, Wales, Argintina, etc.  They have had Brittany Spaniels for most of their married life and love to bird hunt with them and their family.
Janet is no stranger to boards and organizations.  She has served on many of the conservation organizations boards, participated in teaching at women's learning camps, is a certified NRA firearm instructor, and was the Advisor for the Governor's Youth Council for Hunting, Fishing, and Conservation for 8 years.   Many times the GYC was brought to elk country for learning experiences.
Janet and Jim were sponsors of the Elk Center from day one.  The love of big country, wild things and wild places has been a major part of their lives.
Alan Lichtenwalner, Ex Officio Board Member
Alan is the Regional Manager of the Northcentral Region for the Pennsylvania Bureau of State Parks.  He serves on the board ex-officio and as the liaison between DCNR and KECA regarding operational and lease relations.   He grew up in the Lehigh Valley and holds a bachelor's degree in Parks and Recreation Resource Management from Slippery Rock University.  He started his career with state parks in 1998 serving in various field assignments around the commonwealth until attaining his current position as State Parks Regional Manager and currently resides in Emporium, PA.  Although a transplant to Elk Country, Alan couldn't think of any better place to live and spends most of his leisure time in variety of outdoor recreational pursuits in and around the Pennsylvania Wilds.
Founding Board Members:
John Geissler, Founding Chairman of the Board
Ron Alcorn, Founding Vice-Chairman
Mike Odasso, Founding Secretary
Randy Kimmel, Founding Treasurer
David Spigelmyer, Founding Member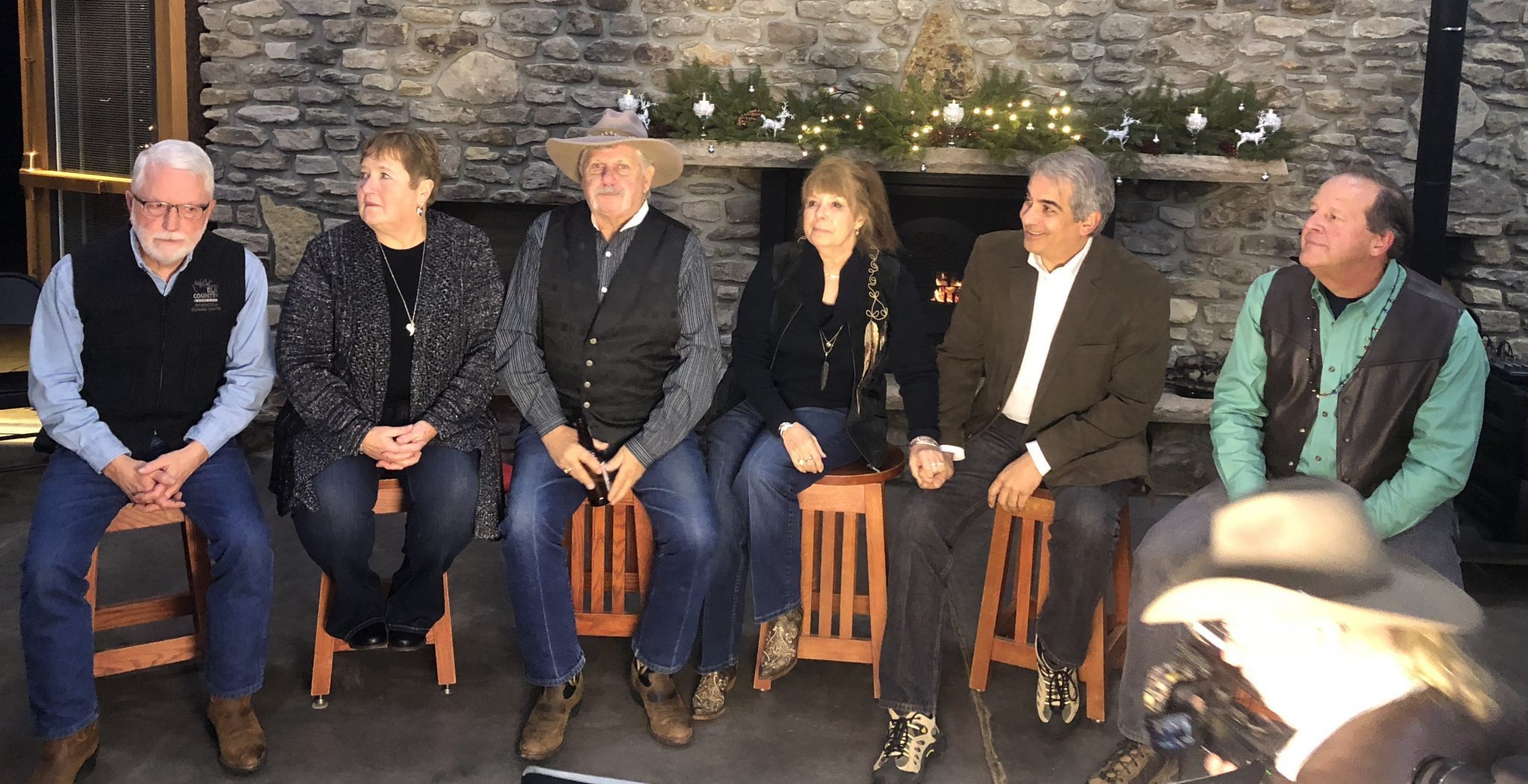 Photo of KECA's Founding Board of Directors (L to R) Ron Alcorn-Vice Chair, Cathy Kimmel (wife of deceased Founding Treasurer – Randy Kimmel), John Geissler-Founding Chairman, Linda Geissler (Johns wife), Mike Odasso-Founding Secretary, Dave Spigelmyer-Founding Board Member