Rawland D. Cogan (Rawley), CEO and Co-Founder
Prior to working with the Keystone Elk Country Alliance, Rawley worked as a Lands Program Manager for the Rocky Mountain Elk Foundation. His career with the PA Game Commission began in 1982 with field research involving elk home range and movements, elk/human conflicts and mitigation, aerial survey and population estimates, calf survival and elk habitat preference. He is a wildlife biologist with 20 years of experience with the state wildlife agency as an Elk Biologist and 16 years of experience working in non-profit conservation organizations. Rawley completed a Master's Degree at Penn State University in Wildlife and Fisheries Science, a Bachelor Degree at Slippery Rock University in Natural Resource Management and an Associate Degree at Penn State in Wildlife Technology.
His research work has been published in The Wildlife Society and National Geographic. Rawley has narrated and co-authored the script for the Pennsylvania Game Commission video titled; Pennsylvania Elk; Reclaiming the Alleghenies, presented lectures throughout the country on Pennsylvania Elk, appeared on numerous television shows, is a host of the national TV show TomBob Outdoors, Friends in Wild Places, is a life member of the Keystone Elk Country Alliance and the Rocky Mountain Elk Foundation, holds memberships with the National Rifle Association and Safari Club International. Rawley currently is working in partnership with Pennsylvania's Department of Conservation and Natural Resources to manage and operate the Elk Country Visitor Center. The Elk Center attracts over 481,000 visitors annually.
Jon D. Walker (JD), President
A life and a career focused in the service of others, JD became the second President of the Keystone Elk Country Alliance in July of 2023. JD was born in Indiana, Pennsylvania and graduated from Marion Center Area High School. He received his BS Degree in Organizational Leadership from the Colorado State University and is currently pursuing his MBA from the Pennsylvania State University.
As a KECA Evergreen Chapter volunteer, JD comes to the Alliance familiar with the mission priorities, focus and the
outstanding work of our organization. He has attended numerous schools with a focus on "leadership" and has been
honored with many meritorious service recognitions. He joins KECA following his extensive military service and his service to the Commonwealth of Pennsylvania as a Game Warden and Deputy Game Warden. JD graduated from the Ross Leffler School of Conservation in 2022, after receiving the "Torch Award" by his peers for his outstanding leadership qualities. He added to his extensive military leadership and game management experience by serving as a floor manager for Westinghouse Specialty Metals prior to joining as President of the Keystone Elk Country Alliance.
JD, his wife Jessica, and two daughters are outdoor enthusiasts and are enormously excited to be apart of the KECA family and to lead the Alliance long into the future.
Brandi Hanes, Administrative Director
Brandi is a lifelong resident of Benezette and a 1993 graduate of DuBois Business College with a degree in Business Management and serves as the Elk Country Visitor Center Guest Relations Supervisor. As such, she is in charge of all aspects of the Treasure Shed gift shop, KECA membership, management of Elk Mountain Homestead rental property, bus tours, and event planning. She is proud to have witnessed the growth of not only the elk herd, but the economical growth that has come to her hometown.
Jill Chiodo, Visitor Center Supervisor Assistant
Jill was born, raised and still resides in Elk Country with her husband and two children. She joined the KECA staff in February 2018 with Guest Relations. Hobbies include hiking and spending time with her family.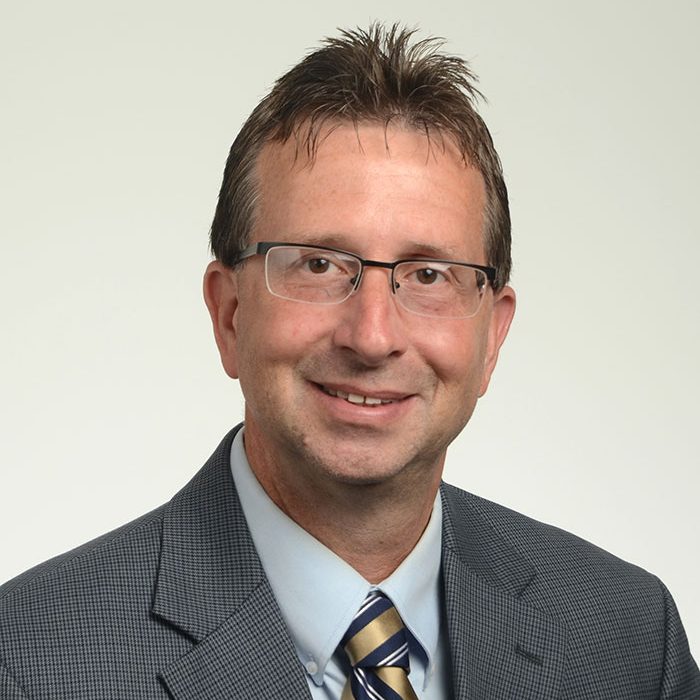 Jeff Gauger, Director of Development
Jeff Gauger, Rimersburg, PA is a Founding Life Member and has served the organization as a volunteer and Business Consultant since KECA's inception in 2009. Jeff is a graduate of DuBois Business College and brings more than 35 years of business management experience to the KECA. He is a member of the Rimersburg United Methodist Church and serves as Trustee Chairman.
Jeff and his wife Robin, also a KECA Founding Life Member have been married for 28 years and have three grown children. They enjoy spending time outdoors and at their cabin in the heart of Pennsylvania Elk Country.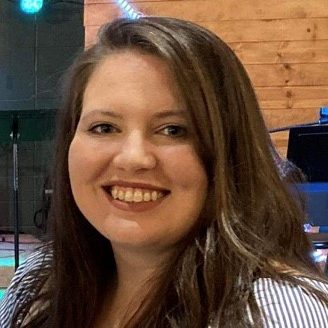 Halsey Gottschall, Staff Accountant
Halsey is a lifelong resident of Elk County and a graduate of St. Mary's Area High School. She went on to earn her bachelor's degree in Accounting and Economics from Clarion University. Before, joining the KECA staff, Halsey was employed at CNB Bank for over 5 years where she worked her way up from Staff Accountant to Senior Staff Accountant to Regulatory Reporting Specialist.
Halsey resides in Weedville with her husband, Robby, and daughter, Jayna. She and Robby are excited to raise Jayna in Elk County and teach her appreciate the area this they love.
Morgan Lovenduski, Director of Marketing and Communications
Morgan was born and raised in Benezette. She double majored in Marketing and Communications and Travel and Tourism, and has held several positions in the field in Pittsburgh and Colorado. For the last 8 years she worked at the Benezette Hotel as well as for KECA cleaning the Homestead and the Gurney Volunteer House. She looks forward to sharing many ideas and innovative ways to attract people to Elk Country, and is very proud of her hometown roots.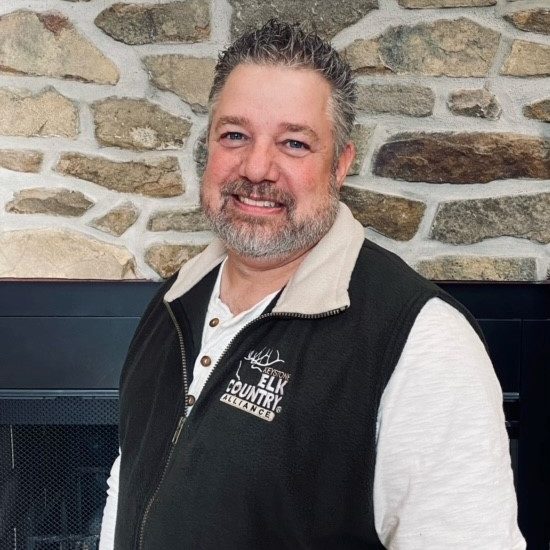 Don Schnars, Field Director
Don served 8 years in the US Navy as a Mine Sweep Electrical Technician and is a veteran of Desert Storm and Desert Shield. He has been a resident of the area since 1998 and worked at Abbot Furnace in St. Marys as a Service Technician. Don has worked as a volunteer for the National Wild Turkey Federation for 20 years, as a lead volunteer for the last 10 years, and is the local chapter President. 
Russell Wheeler, Field Director
Although Russell Wheeler grew up near Gettysburg, his love for the outdoors was always centered in Pennsylvania's Elk Country. As a boy he spent a lot of time in the area hunting, fishing, and catching snakes. Russell found that helping people better understand wildlife was something he wanted to do. The Keystone Reptile Club is where he began educating people about Pennsylvania snakes alongside his family in Sinnemahoning and Cross Fork.  Russell then earned an associate's degree in wildlife technology from Pennsylvania State University. Russell's time at Penn State Dubois Campus was highlighted by his internship at the Elk Country Visitor Center. As soon as Russell graduated in 2020, he accepted a seasonal position to return to the Elk Country Visitors Center through the Pennsylvania Game Commission. When finished with the Game Commission's position in November of 2020, Russell was hired as the Conservation Education Specialist for the Keystone Elk Country Alliance and served in that role until April of 2022. In May of 2022, Russell accepted the role as the Field Director.
Ben Porkolab, Conservation Education Coordinator
As the Conservation Education Coordinator, Ben supervises the education department at the Elk Country Visitor. Ben earned his elementary teaching degree from the Indiana University of Pennsylvania and student taught at McKeever Environmental Learning Center. One of Ben's duties is scheduling group field trips to the center as well as those participating in the distance learning program. As a veteran elementary school teacher for twenty two years, Ben is familiar with grade level curriculums and state standards that are expected. He selects lessons that are age appropriate and standards driven. Ben is passionate about sharing his love for the outdoors through educating people of all ages and from all walks of life. Whether on a trail, or on a wagon ride Ben enjoys teaching in his element, which is outside with nature. Ben resides in St. Marys with his wife, who is also an educator, and his children Ben and Anna. They enjoy spending time together outside hiking, camping, and fishing.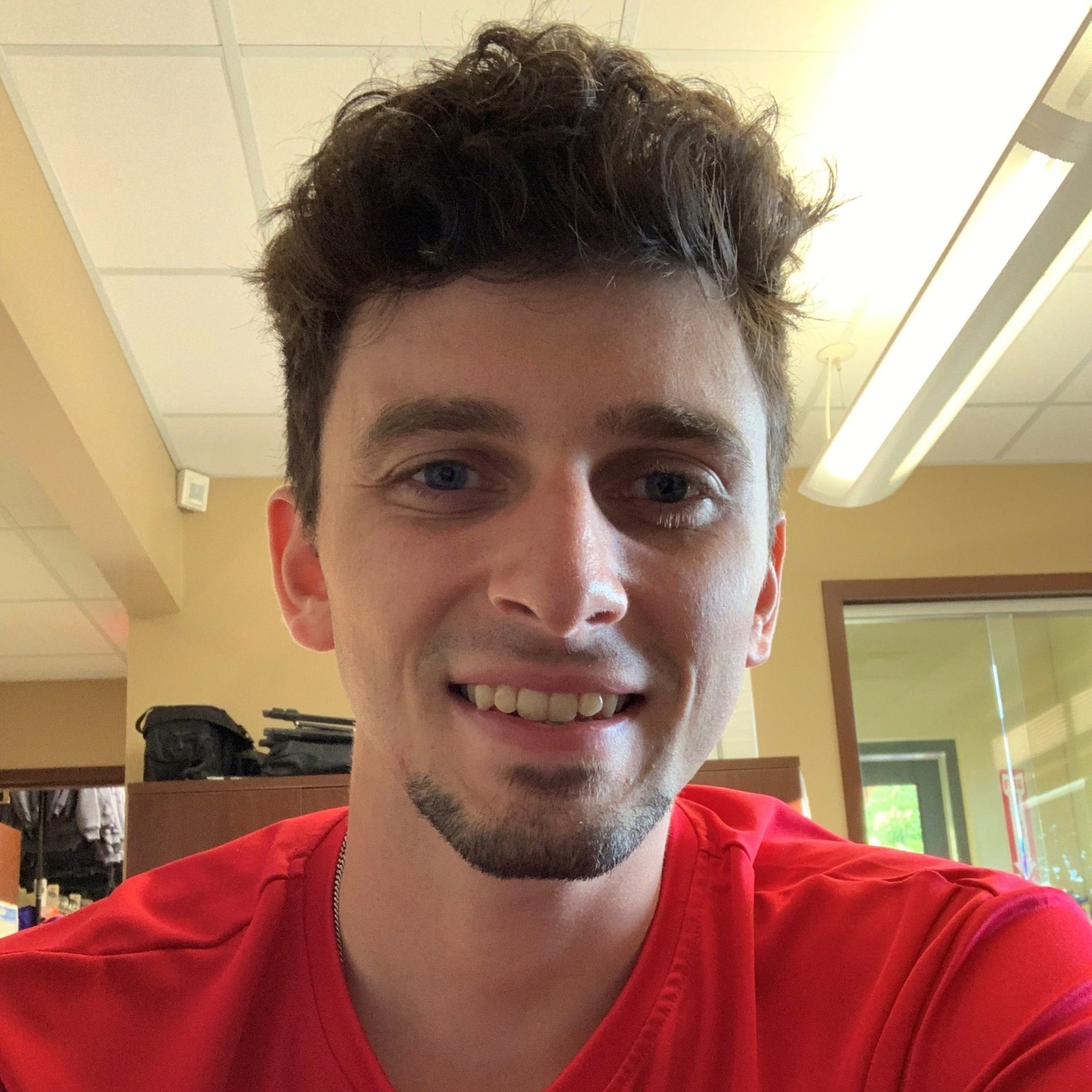 Hunter Horning, Conservation Education Specialist
Hunter Horning is a native to the Pennsylvania wilds. He was born and raised in Cameron County where he spent a majority of his life exploring the outdoors. Hunter graduated from Cameron County High School in 2017 and went on to attend Clarion University. While attending Clarion University he obtained a bachelor's degree in Biology with a concentration of Ecology and Evolution summa cum laude in 2021. Upon graduation, Hunter was hired as the Conservation Education Technician, a seasonal position, at the Elk Country Visitor Center. The following year Hunter was hired as the Conservation Education Specialist, a full-time position, in the spring of 2022. Hunter enjoys educating the public about all players in the environment from the tiny insects on the ground to the large Elk sparing in the fields. He's always willing to offer his insight on a variety of topics involving the environment. Hunter currently resides in Emporium, his hometown, where he spends his free time hiking, canoeing, kayaking and spending his time with friends and family.
Steve Mecca, Maintenance Coordinator
Steve Mecca is the Maintenance Coordinator here at the Keystone Elk Country Alliance Visitors Center. He ran his own business in the customer service industry and has been in the construction and maintenance field for over 25 years. He is hard working and takes pride in all he does. He enjoys working outdoors and talking to people which makes him the perfect fit for his job.
Steve is married, has 2 children and a dog. He was born and raised in Elk County and has a big italian family that celebrates many traditions. He is a dedicated father who has passed down his passion for the outdoors to his children.
When Steve is not at the Visitors Center he is likely to be found somewhere in a tree hunting, on a stream fishing, or enjoying other outdoor activities with his family.
Tom Rumbaugh, Maintenance
Tom retired from Penn State University maintenance after serving 23 years. Shortly after retiring he began working for Sky Meadow Girl Scout Camp as their grounds keeper.
Tom has 5 children and a dog named Copper. He enjoys hunting, fishing, hiking and outdoor activities with his family. Tom also spend much of his time also volunteering.